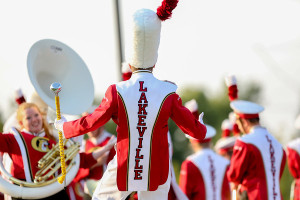 The 4th annual Indoor Marching Band Concert will be held in the Lakeville South Auditorium on Tuesday, October 20 at 7PM. Come enjoy the sounds of the Pride of South as they perform pieces from their summer and fall marching seasons. Auditorium doors will open at 6:30.
Performer Timeline:
5 PM – Drumline report to auditorium
5:45 PM – All musicians report to seat on stage with instrument and music for walk-through.
6:20 PM – Change into uniform (no hats)
6:45 PM – Final warm-up
7 PM – PERFORM with PRIDE!