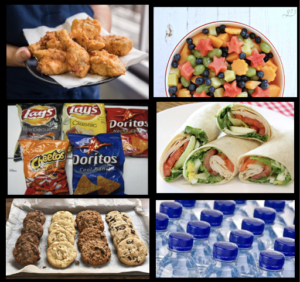 Don't get hangry in Waseca!
Orders needed ASAP this week.
Between the parade, the marching clinic, and the field performance there is little to no time to run out and grab food this year.
For $15 per person, (band students, friends & families) get lunch and dinner. And you don't have to dash and grab. And everyone gets to eat together. Such a deal.
Lunch will be gourmet roll-ups, chips, dessert and a beverage. Likely served at the point the band stages for the parade (very different than last year). We expect that to be about 11:00a.
Dinner will be fried chicken, fruit salad, dessert and a beverage and will be served by the buses at the school. Timing around 5:15ish.
Steps:
1. Order now at this link: https://goo.gl/forms/DbWMkMQ2DXU6r7Vv2
2. Select the number of meals
3. Write check payable to LSHS Band Boosters (ASAP)
4. Enjoy the day and your band family
Questions? lakevillesouthbandboosters@gmail.com