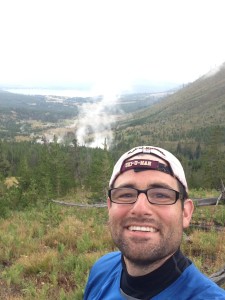 Mr. Bieniek earned a Bachelor of Music Degree, with a major in Music Education from the University of Minnesota in 2002. In 2011 he earned a Masters in Music Degree from Boston University.
He started teaching in the Montgomery-Lonsdale School District in 2003.After teaching in the Montgomery-Lonsdale District for six years, Mr. Bieniek took a two year leave of absence so that his wife, Tiffany, could attend Butler University in Indiana. While there, he enjoyed two successful years of teaching with and learning from great colleagues, while leading ensembles to superior performances and a track marching band state championship. After being away from Minnesota for two years, he returned to Montgomery and taught four more years in the now Tri-City United district.
Mr. Bieniek is very excited to start working with the musicians at Lakeville South! He is excited for the opportunity to contribute to the pride and musical success of the young musicians in the community he resides.
Outside of school Mr. Bieniek enjoys spending time with his wife, daughter and the outdoors. He loves hiking with family and spends time each summer in places such as the north shore, the greater Yellowstone area and the Canadian Rockies. He looks forward to making great music and memories with the LSHS Bands! You can contact Mr. Bieniek at chad.bieniek@isd194.org.
Auxiliary Instructors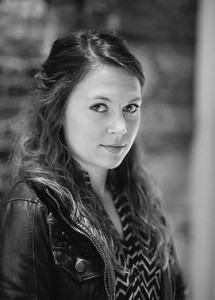 Krissy Bergmark is a tabla player, percussionist, and freelance instructor in the Twin Cities area. Bergmark is also a recent grantee of the Jerome Foundation's Music Travel and Study Grant, and will be travelling to Mumbai, India for two months to continue her studies in tabla and to compose new music for her percussion quartet, Matra.  She received her Master's Degree in 2012 in percussion performance from the University of Minnesota, where she studied with Fernando Meza and directed the U of M Steel Band.  Bergmark is a graduate of Northern Illinois University in percussion performance, and a student of Greg Beyer, Robert Chappell, and Rich Holly, and also played with NIU's World Steel Band under the direction of Liam Teague and Cliff Alexis.  She has performed with the Northern Illinois University Percussion Ensemble at several of the Percussive Arts Society's International Conventions.  Krissy has also had the opportunity to travel to India to study tabla drumming with Pandit Yogesh Samsi in Mumbai through the Undergraduate Special Opportunities in Artistry and Research Grant at Northern Illinos University.  Krissy currently studies tabla through classes and individual lessons with Dr. Allalaghatta Pavan in Minneapolis.
Throughout her education, Krissy has had the opportunity to work with artists such as Valerie Naranjo, Michael Spiro, Ney Rosauro, Orlando Cotto, and So Percussion. Krissy currently teaches percussion at Lakeville South High School, Farmington High School, Maple Grove High School, and Blaine High School, in addition to teaching private lessons out of her home in South Minneapolis.
Krissy  performs with her world/jazz fusion percussion quartet, Matra, with vibraphonist Andres Crovetti, marimbist Jenny Klukken, and drummer Mat Solace. Matra performs regularly around the Twin Cities, and can be seen this summer at the Lake Harriet Bandshell and the Twin Cities Jazz Fest, in addition to a variety of other venues. For more information, please check their schedule at 
www.matrapercussion.com
.  Krissy also plays as one half of the marimba/percussion project, Blue Attic Duo, and with the Pan-handler Steel Band (
http://www.pan-handlers.org
).
Links to Director Resources
Fill out the form below to email Mr. Bieniek.